Digital transformation is an undeniable thing, and the healthcare industry has no choice but to follow. New digital trends and innovations dominate the way we will conduct healthcare in the future. We took a look at the most relevant innovation in healthcare today.
5 innovations in healthcare you better don't ignore
Digital health trend 1: Digital patient communications
Digital communication is big in almost every industry and the healthcare industry is no exception. Some family doctors send your information immediately to your healthcare insurance. The patient doesn't have to do anything at that point to get reimbursed. Also, pharmacies are starting to use digital communication tools to uplift their game. Classic pharmacies feel online competitors breathing down their necks. They have no other choice but to go with the digital flow. Some of them start using e-mailing to update regular clients about their prescriptions. Pharmaceutical companies could make a difference in this evolution. By facilitating this kind of communication innovations, they can become an even more important partner for their clients. That's why we anticipate this need by developing user-friendly and straightforward tools for over the counter sales.
Digital health trend 2: Wearables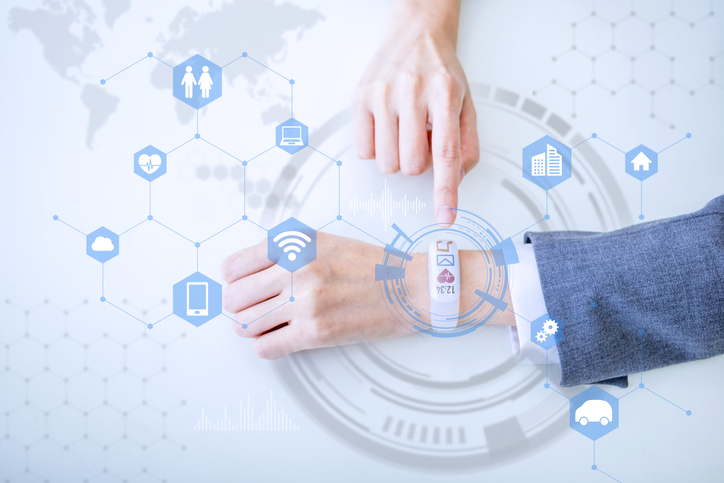 Wearables are a big hit in the world of digital healthcare. These little devices keep track of all sorts of medical information, just by being on your person. They are often used to measure someone's temperature, blood pressure, physical movements, brain, skin, etc. The list goes on and on.
Thanks to these wearables healthcare professionals get accurate data about their patients. If there are any irregularities, the device will have a record of them. It makes it that much easier for healthcare professionals to follow up with their patients more accurately. They can rely on actual data, which is a huge step forward in patient care. An elderly person with a deviation in their movement could set off some alarm bells.
Digital health trend 3: CRM and automation
A well-performing CRM system and automation are no longer a luxury. Every pharmaceutical sales representative should have a well-oiled CRM platform at their disposal. This makes their job a thousand times easier and they can manage their time more efficiently. Imagine for example your OTC sales representatives have a platform where they can manage all their clients, all their appointments and all the orders. Imagine a dashboard that shows the sales results in real-time. In the past, this only existed in our imagination, but today there is the Carebytes OTC sales tool.
Our OTC sales tool was developed as an answer to certain issues that almost every sales team faces. By bringing everything together in one user-friendly application you save precious time and you can focus on generating sales.
Digital health trend 4: Digital patient monitoring
Patient dropouts have always been a problem within healthcare. For as long as we can remember people try to reduce the chance of patient dropouts. The same goes for Carebytes. Thanks to our years of experience in the life sciences industry, we were able to create a tool specifically to change patient care for the better. We used our knowledge of the challenges healthcare professionals and patients face every day, to develop a solution.
This digital innovation makes working with third service party providers that much easier and compliant.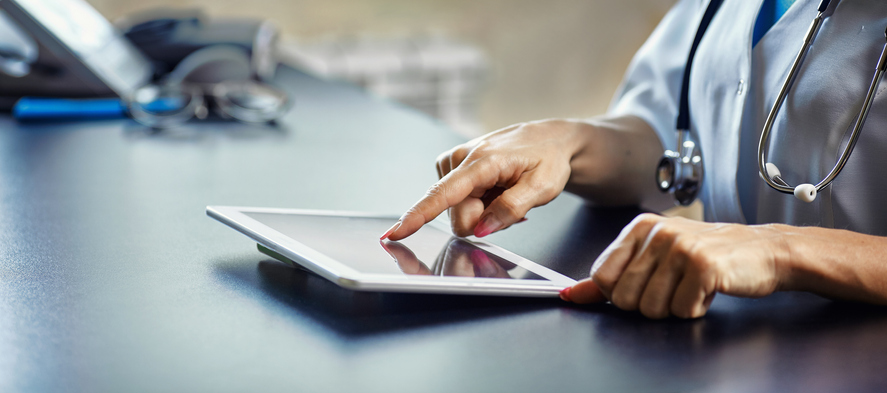 Digital health trend 5: AI in healthcare
Over the last few years, healthcare systems all around the world were under immense pressure. AI is increasingly seen as a possible and valid solution in order to relieve healthcare professionals from some of that pressure.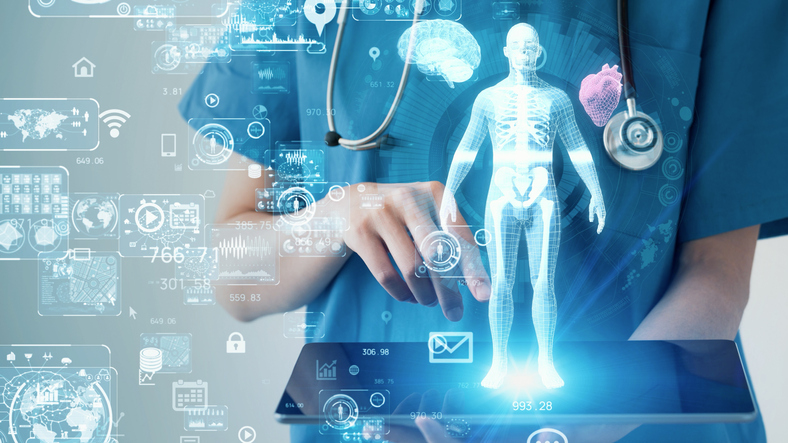 Artificial Intelligence could assist in more than one way to achieve this goal. For example, AI could play an important role in the development of new treatments or devices. It could speed up the process enormously.
But Artificial Intelligence could also have other perks. It could for instance help in diagnosing certain types of illnesses. An AI can recognize different types of diseases. In London, AI is already been used by Dr. Pearse Keane. They developed AI's which can identify over 50 different eye diseases correctly.
By using AI to our advantage, patient care improves and healthcare professionals have more time for other patients without 'neglecting' others.
Data is gold!
There is no doubt about it: data is gold! Gathering data and using it properly enhances patient care and healthcare efficiency immensely. Digital healthcare is more than just some statistics. It's connecting the dots between all your stakeholders: patients, doctors and third party service providers.
The Carebytes solutions
A fresh of fresh air, that's what we want to bring to the life sciences industry and patient care in general. Our solutions respond directly to the current and future digital trends within healthcare.
Get your free demo
Curious what the Carebytes tools look like from up close? Our free demo will answer all your questions.